Does the Bluroc Tracker 125 bike show that there is still life…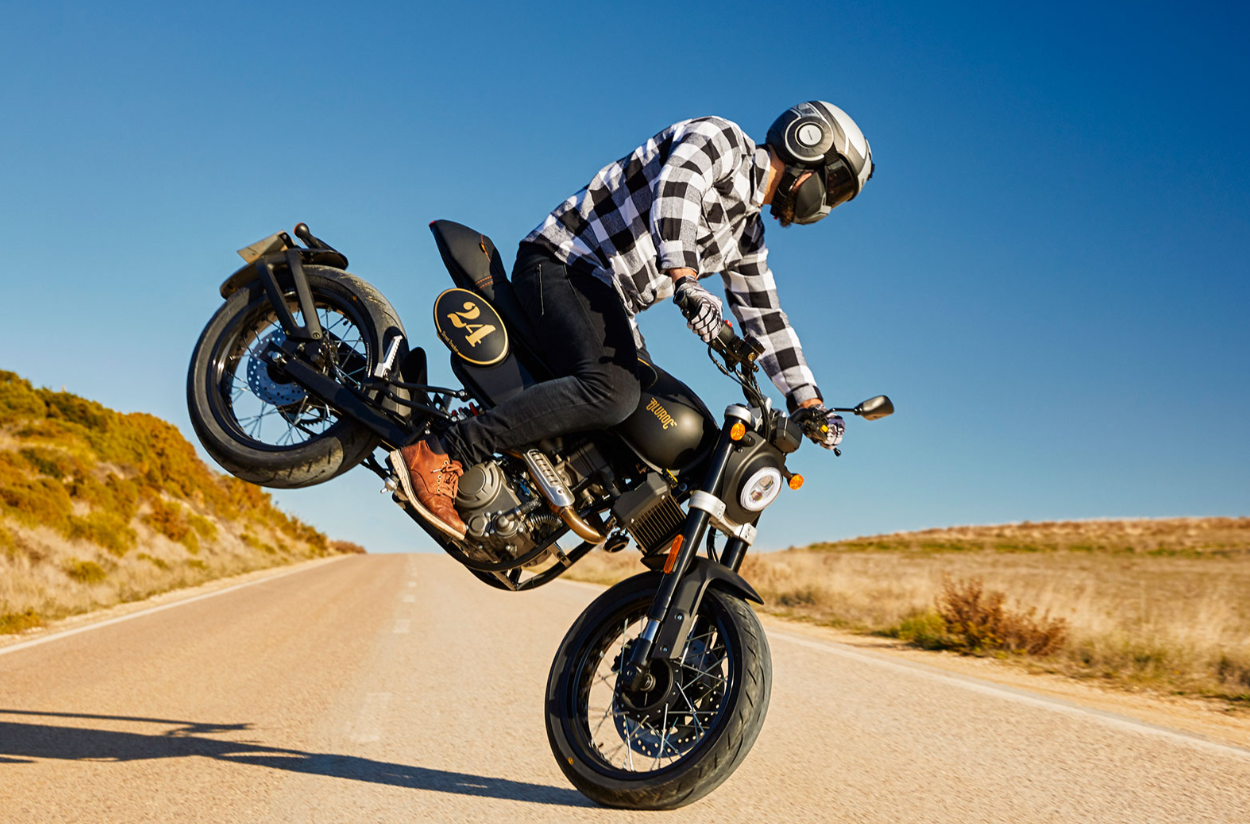 A new 125 road bike that is actually a 125cc and not an electric with 125 equivalent horsepower is almost a rarity at this point. Not that that's necessarily a bad thing, but as electric plays an increasing role in the markets for smaller, less powerful bikes, there's an almost guilty pleasure in seeing a new 125 gas release, and it's is what we have for 2022 from Bluroc.
The Bluroc Tracker 125 is a bike that leaves little to guess when it comes to the derivation of its name. Inspired by the world of flat track, it's a stylish neo-retro from Belgium.
A 125 is not a new addition for Bluroc. Their roster so far has included five one-eighth-liter bikes, in addition to a couple 250s. However, the engine is new to the Tracker.
Compared to Bluroc's previous 125s, the one featured in the Tracker is liquid-cooled rather than air-cooled and, as Le Repaire des Motards reports, it features twin four-valve overhead cams.
In addition, the power is increased compared to before, with 15 horsepower. In comparison, the engine of the Spirit 125 cafe racer develops 11.6 horsepower.
Undoubtedly, the engine is a step up for the Tracker.
Away from the engine—which also features EFI and electric start—the Tracker 125's tubular steel frame is suspended at the front by inverted telescopic forks and at the rear by a single shock. Additionally, at the end of the swingarm and between the front forks are 17-inch wheels (front and rear), with a 110/70 tire up front and a 150/60 in the rear.
Dry, the Tracker 125 will weigh 110kg, but a 12-litre tank will allow for an add-on, as well as decent range.
Bluroc has made the Tracker available in two colours: 'Matte Black-Gold' and 'Flame Orange-Steel Grey', and it will retail for £3,899.
NEW Indian FTR 1200 range | 2022 Indian FTR 1200 New updates for the American Flat Tracker!