Homegrown Catalina Bike Shop transformed into a real bicycle shop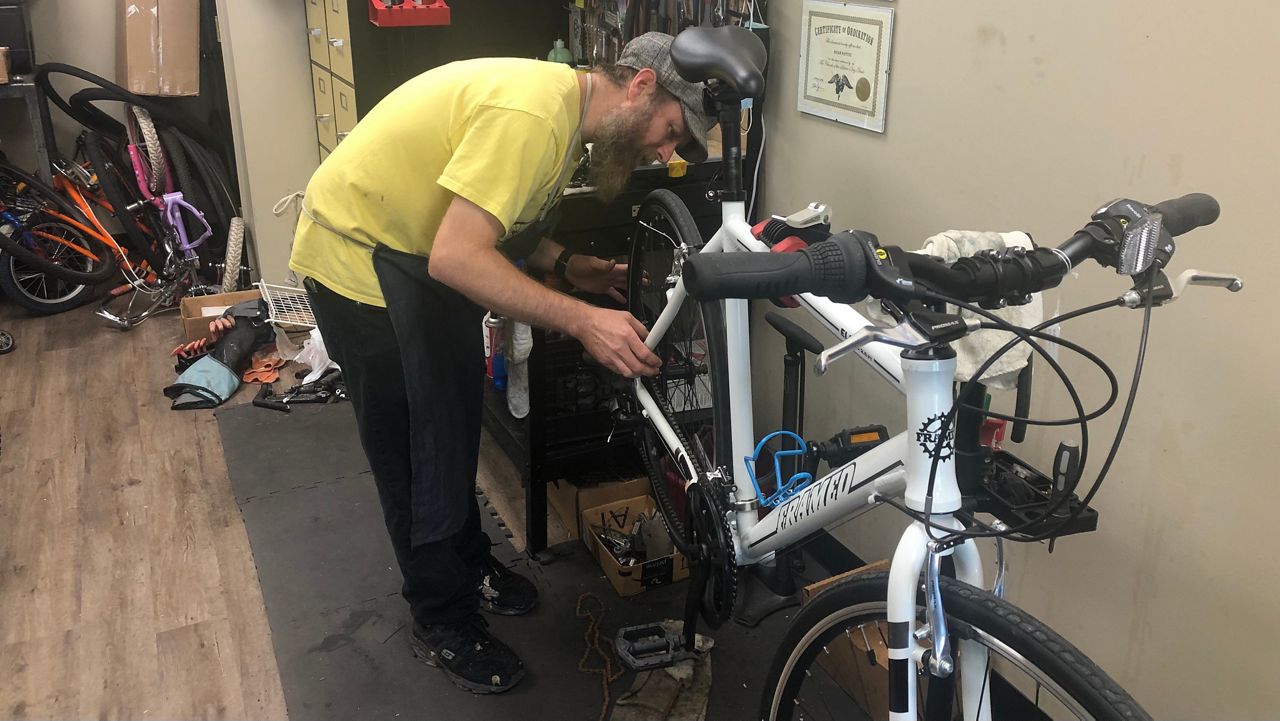 BOWLING GREEN, Ky. – Ryan Pattee has always had a passion for bikes. He decided to open Catalina Bike Shop after working on bikes in his garage for years.
"It was a long drive, so I have three kids and they all helped fix the bikes, clean the bikes, wash them, and it was so busy that my wife and I decided to do this by outside the garage, "Pattee said. "It snowballed from there."
Cleaning, repairing and customizing about 12 bikes a day in his store, Pattee said he takes all types of bikes, not just newer models.
"People would come in for repairs and say, 'By the way, I have an extra bike' or 'My kid has outgrown his bike', and I say, 'Sure, I'll take it', and that started with just passing it on to someone who needed a bike, to an old neighbor who needed a bike, something to get around, or to kids who also needed a bike.
Pattee isn't the only person involved in repairing bikes. Tom Linner, who has been cycling for 17 years, also stops to help.
"Well I ride my bike all the time and see things. I happened to see his store and thought I would stop by, "Linner said." I come here all the time, visit him and even work on bikes with him every now and then. "
Pattee's love for the bike extends beyond repairs and other jobs. He partnered with Potter Gray Elementary School to promote cycling.
Pattee's goal is to continue to be a cog in the community. He wants to continue to defend the bike and serve as a place where everyone is welcome, whether you are a customer or just curious and want to stop.
"I just want more people to cycle in Bowling Green. It's a really good place for that," Pattee said. "Every day it seems like more and more bikers are coming."