SRAM and RockShox Announce Crankworx Whistler Events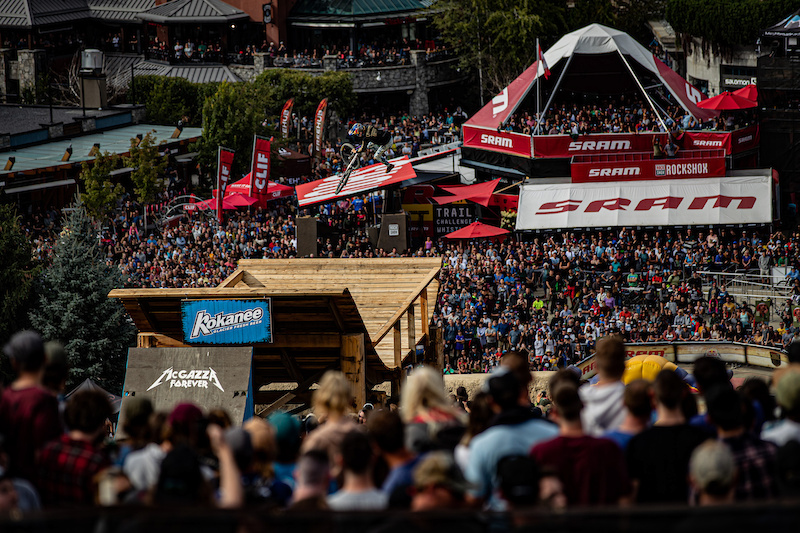 PRESS RELEASE: SRAM
SRAM, RockShox, and Zipp are excited to announce a packed calendar of interactive events that we'll be hosting August 6-12 during Crankworx Whistler. Everything from athlete and ambassador led rides to trail suspension tuning, skills clinics and more! Space is limited for many of these activities, so be sure to register early! We look forward to seeing you all at Crankworx.
SATURDAY AUGUST 6
1:00 p.m. – 3:00 p.m. Discover the Bike Park with the SRAM ambassadors (meet at the SRAM stand)
REGISTER HERE
SUNDAY AUGUST 7
9:00 a.m. – 4:00 p.m. Native women outdoors (IWO)
IWO's vision is to provide a space for Indigenous women and girls to experience mountain biking with their peers on the global "Crankworx" stage.
In partnership with Hilltop MTB and SRAM Mountain Bike, we would like to invite Indigenous women and youth, living in or visiting the Whistler area during Crankworx, for a fun-filled day of connecting to the land, to each other and to the mountain bike community, through the sport and mentoring.
We are thrilled to bring Indigenous women and youth together to experience the joys of mountain biking at Whistler Bike Park on the shared traditional territory of the Sḵwx̱wú7mesh Lil̓wat7úl Nations.
MONDAY AUGUST 8
12:30 p.m. – 4 p.m. Walk with Free radicals (see you at the SRAM booth)
REGISTER HERE
4:30 p.m. – 5:30 p.m. Here, There and Everywhere with Miranda Miller (at the SRAM booth)
TUESDAY AUGUST 9
9:00 – 10:00 Basic Skills Clinic (mixed) with Braydon Bringhurst (meet at the SRAM booth)
11:00 a.m. – 12:00 p.m. Basic Skills Clinic (mixed) with Braydon Bringhurst (meet at the SRAM booth)
2:00 p.m. – 3:30 p.m. Suspension Tuning on the Trail (meet at the SRAM booth)
REGISTER HERE
WEDNESDAY AUGUST 10
10:00 a.m. – 11:30 a.m. Suspension Tuning on the Trail (WTFNB) with SRAM Ambassadors (meet at the SRAM booth)
1:30 p.m. to 3:30 p.m. WTFNB Skills Clinic with SRAM Ambassadors (meet at the SRAM booth)
REGISTER HERE
THURSDAY AUGUST 11
9:00 – 10:00 Basic Skills Clinics (mixed) with Braydon Bringhurst
11:00 a.m. – 12:00 p.m. Basic Skills Clinics (mixed) with Braydon Bringhurst (meet at the SRAM booth)
2:00 p.m. – 3:30 p.m. Suspension Tuning on the Trail with SRAM Ambassadors (meet at the SRAM booth)
REGISTER HERE
FRIDAY AUGUST 12
10:00 a.m. – 11:30 a.m. Suspension Tuning on the Trail (WTFNB) with SRAM Ambassadors (meet at the SRAM booth)
1:30 p.m. to 3:30 p.m. WTFNB Skills Clinic with SRAM Ambassadors (meet at the SRAM booth)
REGISTER HERE